32
Years of operating in Uganda
Our Vision
To be the leading financial services organization in for and and across Uganda, delivering exceptional client experiences and superior value.

What we strive towards
The holding company aims to be leading financial services provider in, for and across Uganda, delivering exceptional client experiences and superior value. This platform of the holding company has created opportunity for the holding company to explore other value creation avenues for all its stakeholders, whilst providing it clients in and beyond Uganda with a variety of financial services, all under one umbrella "Stanbic Uganda Holdings Limited".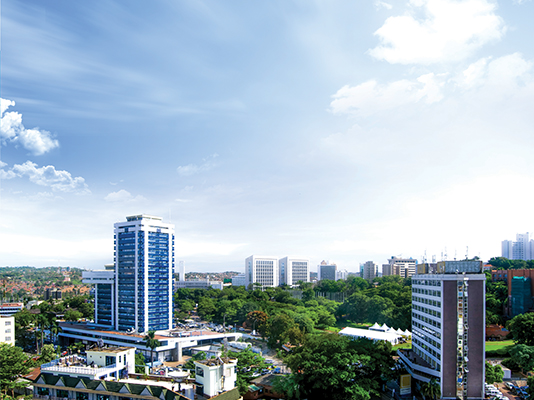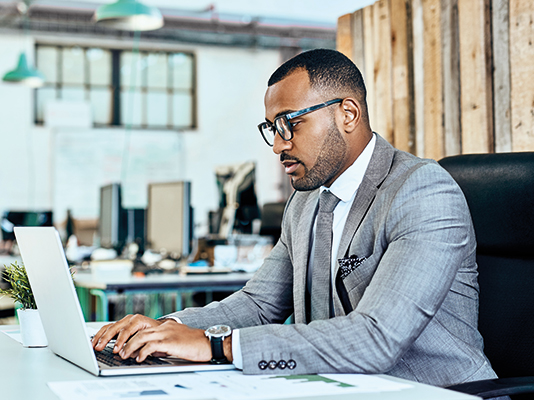 Our History
The organisation started off as the National Bank of India in 1906 in Uganda. After several name changes, it rebranded to Grindlays Bank. In 1991, Standard Bank Group acquired Grindlays Bank. The new owners renamed the Ugandan subsidiary, Stanbic Bank (Uganda) Limited. In February 2002, Standard bank group acquired 90% of the shareholding in Uganda Commercial Bank Limited, a government-owned bank with sixty-five branches. It then merged their new acquisition with the existing Stanbic Bank (Uganda) Limited, to form Uganda's largest commercial bank by assets and branch network.
In November 2007, the Government of Uganda divested its ownership in Stanbic Bank (Uganda) by listing its shares on the Uganda Securities Exchange. Standard Bank Group also floated 10% of its shareholding at the same time, retaining an ownership stake of 80%. The next key milestone was on the 1st April 2019 when the Stanbic Bank Uganda reorganized its corporate structure to create the Holding Company (SUHL) with one subsidiary i.e. Stanbic Bank Uganda Limited.
As of 31st December 2021 , SUHL had four additional subsidiaries i.e Stanbic Properties Limited, Stanbic Business Incubator Limited, FLYHUB Uganda Limited and SBG Securities Uganda Limited.
Code of Ethics
All our products and services are based on a set of values that uphold the empowerment of our customers.
Our Leadership
Meet our leaders that inspire change and steer us to delivering the best results